What's New in Flooring
Old is New Again
Newstalgia brings back décor from decades' past, but with relevant, modern design twists. Stay on trend and satisfy your craving for nostalgia with updated versions of our most beloved sheet, luxury vinyl plank, and luxury vinyl tile designs.
Japandi Reigns Supreme
Japandi fuses together Japanese and Scandinavian interior design styles in an effort to create a sense of simplicity and serenity. Our newest collections – such as Empower and the soon-to-be-released Essentials Plus line of rigid core flooring – perfectly reflect this trendy aesthetic.
Light, Natural Tones
Light and natural wood tones create an uplifting and minimalist ambience as can be seen here with our Scandia Oak.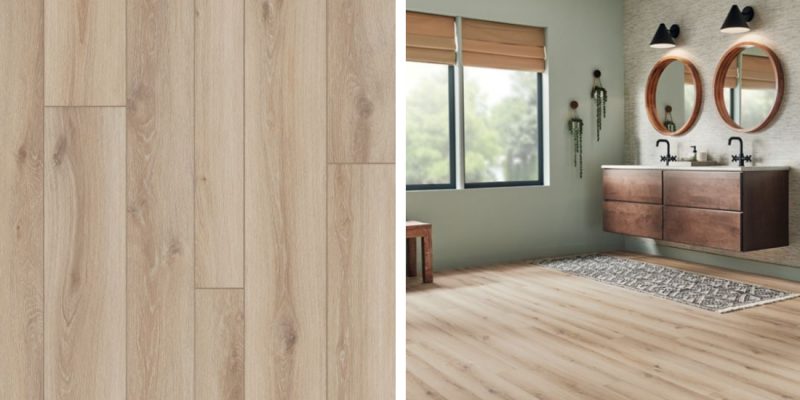 Open Concept Perfection
The light and airy wood tones found in our most popular flooring collections can make your spaces feel larger and perfectly encapsulate the much sought-after minimalistic vibe.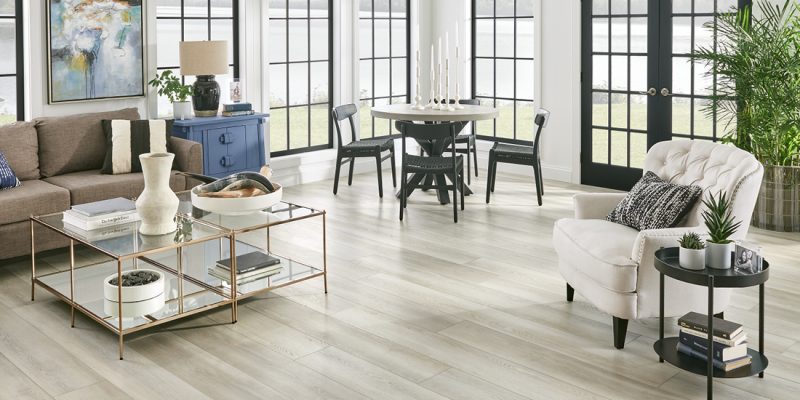 Natural & Organic Elements
Add texture and warmth to any room and create a more organic look that produces a sense of calmness, relaxation and wellness. We're celebrating this continued rising trend with the versatile stone and marble visuals we offer in our flooring. Let us help you bring nature and peace into your home.
The Impact of Stone
Our collection of stone tile designs can help you achieve a feeling of tranquility in your space. Bursting with a wide selection of muted soft blues and grays, our stone tile designs blur the lines between home and nature.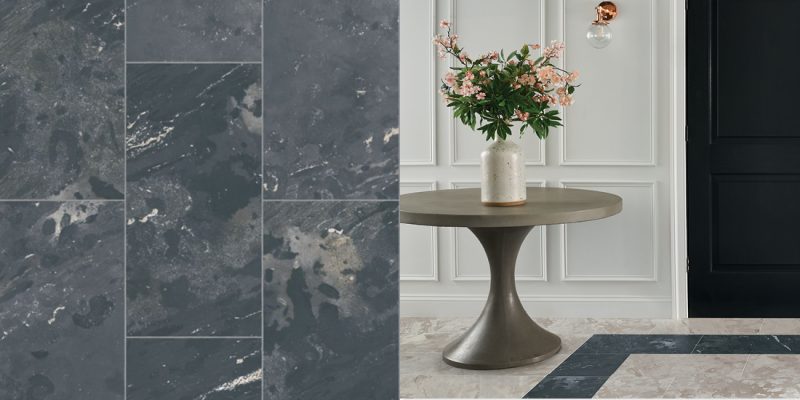 Marble
The most asked for natural stone is marble, coveted for its timeless beauty and elegance. While the predominantly white Carrara and Calacatta marbles won't be going out of style anytime soon, there is a surge in more dramatic marble designs featuring impressive veining and more saturated colors that make a statement against a more subdued home design backdrop.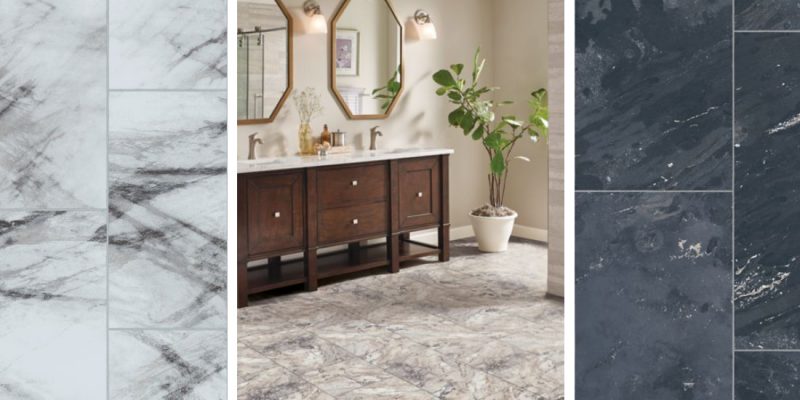 Travertine
The versatility of travertine allows it to fit into any room or space, while its high coloration and movement provides a unique statement. Our natural and neutral tones help achieve an organic look and feel in your space.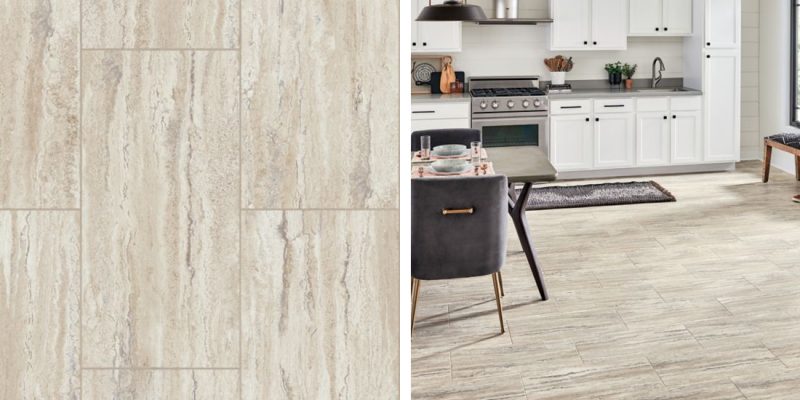 Featured Flooring Collections
Engineered Stone Tile

The Perfect Choice Over Stone, Ceramic and Porcelain

Vinyl Sheet

Reinvented Vinyl Sheet with Diamond 10 Technology
---