Why Hire a Flooring Contractor?
DIY or hire a pro? How to decide on the right installation for your project.
Now that you have that great new floor picked out, your inner DIYer is wondering: should I tackle the installation myself or hire a flooring contractor? Here are 4 more questions to ask yourself before you decide which way to go.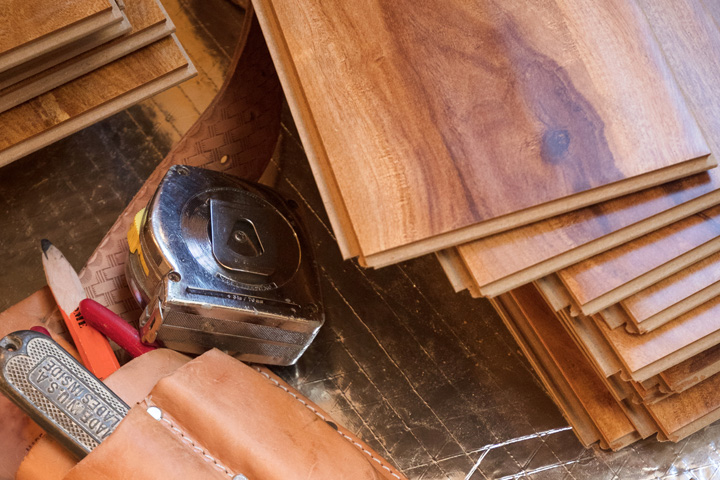 Successful DIY projects give you satisfaction and bragging rights. And, of course, they can help you save money by doing the work yourself. For smaller flooring projects like bathrooms or laundry rooms, DIY may be the way to go.
But for many flooring installations, the best advice is to call in a professional flooring contractor. Many Armstrong Flooring retailers have Armstrong Flooring Certified Installers that can give you the peace of mind that your floor is installed properly.
DIY or flooring contractor? Ask yourself these 4 questions.
1. What's your DIY experience level?
If you're a DIYer, then you're probably already familiar with basic handyman tools and how to use them. That's a good start for a new flooring installation. But even experienced DIYers can run into stumbling blocks that test their skills, and eat up time and money.
It can be helpful to review your skills, because different ones are needed depending on the floor type. We use the classifications "Beginner" and "Advanced" on each product page of our website to help you determine whether an installation will require a higher skill level.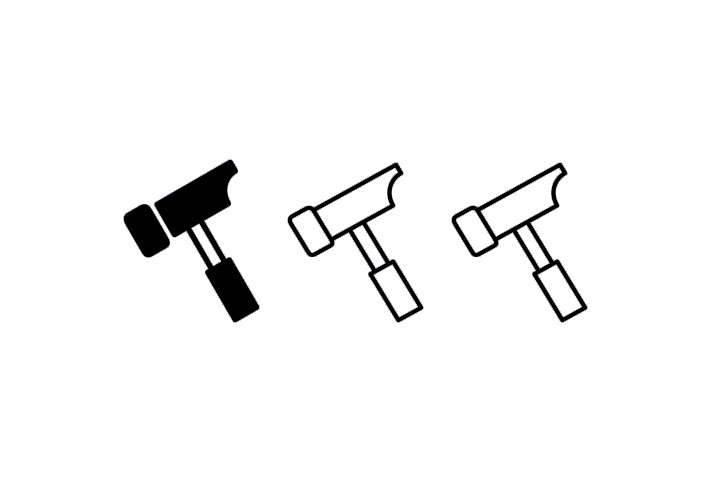 Beginner DIYers are:
Interested in home renovation
Have basic DIY tools and an understanding of flooring installation methods
Like a quick and easy project that can be done in one day
Have completed other DIY projects, like painting a bathroom or installing window blinds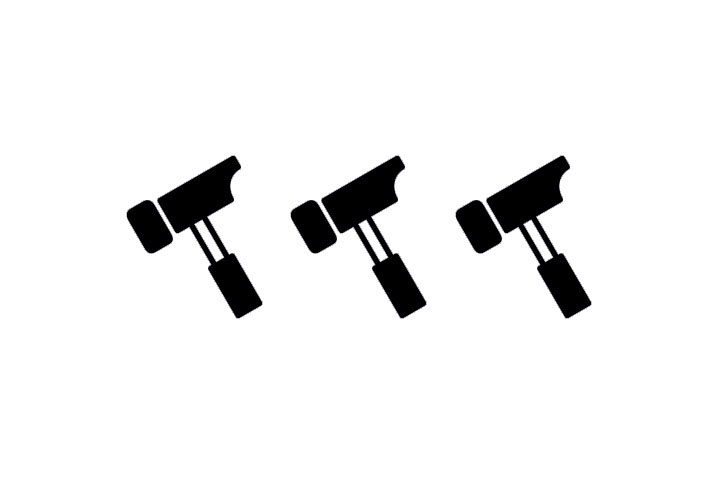 Advanced DIYers are:
Expert with DIY projects of every type
Fast and proficient in every project you tackle
Have expert experience with power tools and have installed floors before
Ready for an installation that may take up to three days to complete
Have completed other DIY projects, like installing drywall, electrical wiring or plumbing
2. Is your flooring installation project complicated?
Large rooms with architectural features that impact the floor. Tricky cuts. Uneven subfloors. Unusually shaped rooms. Patterning. These kinds of installation challenges are best left to the efficient skills of a pro flooring contractor. They know the tips and tricks to get the job done quickly with professional-looking results.
3. Do you need peace of mind?
A proper installation is critical to creating the look you want and making sure it stays that way for years to come. Certified flooring contractors have proven their expertise. They have undergone a series of hands-on tests and written exams to prove their knowledge and skills. And a certified flooring contractor carries liability insurance for work-related damages.
4. Do you have the time to do the installation yourself?
The time involved with researching flooring options, shopping and physical labor can add up fast. If you prefer to minimize disruption to your home and lifestyle, hire a flooring contractor. They'll take all possible steps to ensure the installation goes as smoothly as possible, so you can start enjoying your new floor without delay. They'll also walk you through the maintenance requirements after installation.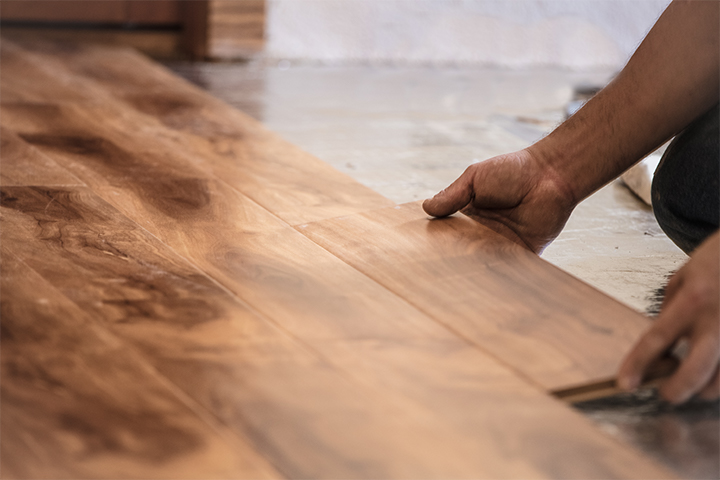 There's a lot to be said for the confidence gained after a successful DIY project, but some flooring installations are just not as easy as you might think. When in doubt, it's better to hire a flooring contractor instead of doing it yourself.
We recommend finding a store in your area with an Armstrong Flooring Certified Installer. Your installation will be done efficiently and correctly, start to finish, by a knowledgeable and experienced professional — giving you the freedom to relax and enjoy your beautiful new floor for years to come.
Every Armstrong Flooring Certified Installer is:
Experienced – Specially trained and certified to expertly install any Armstrong Flooring product.
Tested – Must pass a rigorous hands-on and written exam to become certified.
Informed – Receive ongoing product information and support from Armstrong Flooring.
Supported – Have access to the Armstrong Flooring Installation Training Network, providing them with additional expertise right in your neighborhood.
Trusted – Stand behind their work, and Armstrong Flooring stands behind them.