How to Choose the Best Rigid Core Floor
We're breaking down the 3 varieties of rigid core flooring to help you make the right choice for your lifestyle.
Feeling overwhelmed and not sure where to begin when it comes to picking the right flooring for your space and lifestyle? Keep scrolling to learn the ins and outs of our rigid core flooring constructions and the level of peace of mind their benefits offer.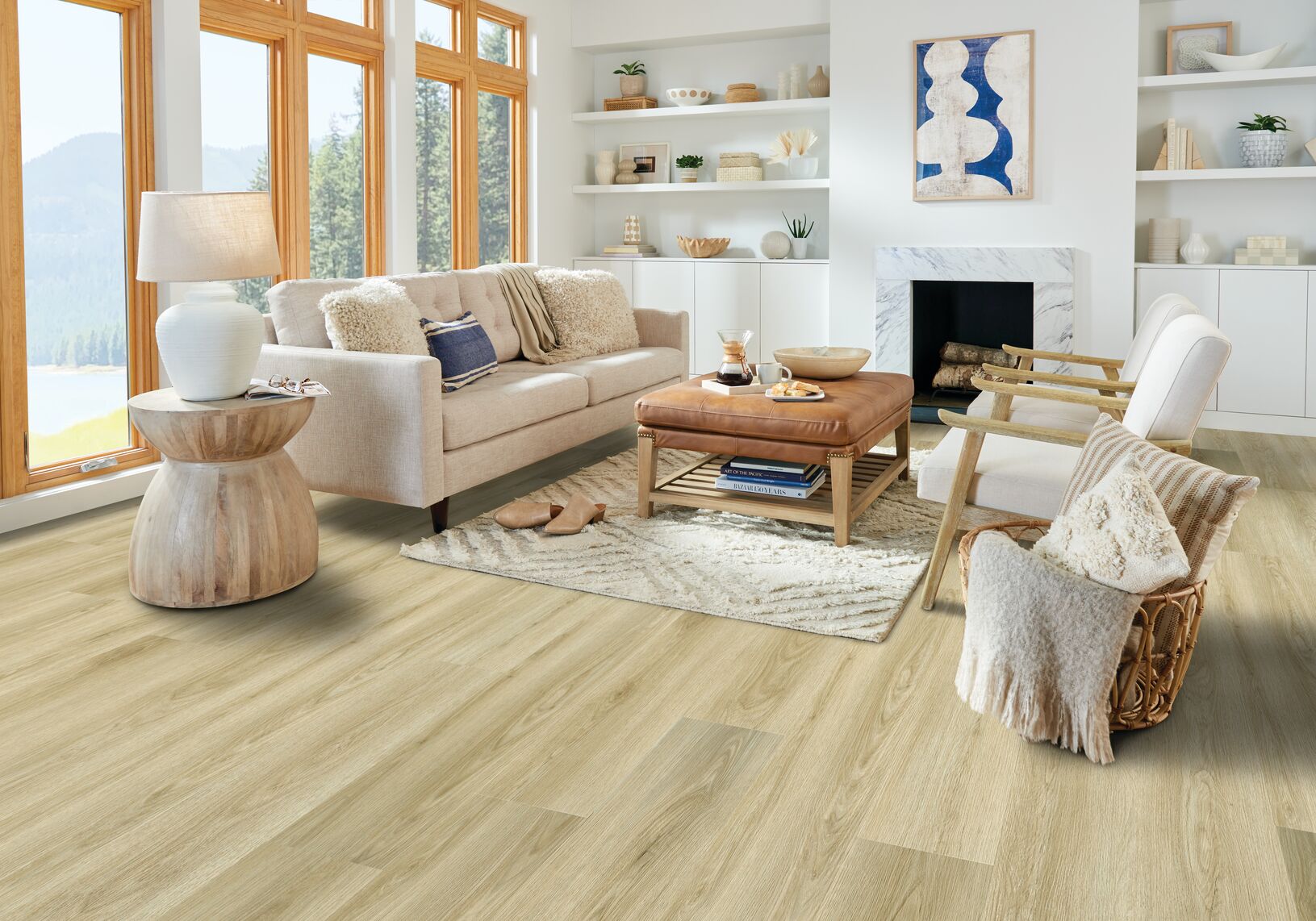 For centuries, hardwood flooring has been one of the most sought after interior features by both homeowners and designers for its timeless and traditional natural beauty, versatility and increased home resale value. But, this "luxury" flooring comes with a hefty price tag and at the end of the day – is the investment really worth it?
If you plan to live on your floors that answer is probably "no". Aside from the material being expensive it's also difficult to install, resulting in the need to hire a professional which increases the cost of the overall floors. Other issues to keep in mind? Hardwood is not waterproof, which means it is susceptible to warping, leaking, swelling and buckling. Hardwood is also very easy to scratch and dent, which isn't good for longevity of the material.
Hardwood flooring, although stunning to look at, is just that – to look at. Not to live on. For today's modern homes especially, you need to feel confident in your choice when investing in floors. And hardwood flooring cannot offer the same peace of mind rigid core flooring can.
So, what is rigid core flooring?
Waterproof. Kidproof. Petproof. Floors today need to withstand heavy traffic, drops, scratches, and most importantly, spills. Rigid Core flooring was designed with these principles in mind. It's 100% waterproof and provides extreme scratch and indent resistance when compared to solid hardwood flooring. It is also perfect for DIYers because of its easy angle locking installation and ability to float overtop subfloors. And with its wide range of incredibly realistic hardwood visuals and on-trend colors and designs – you're not sacrificing on any of that "hardwood" look and feel.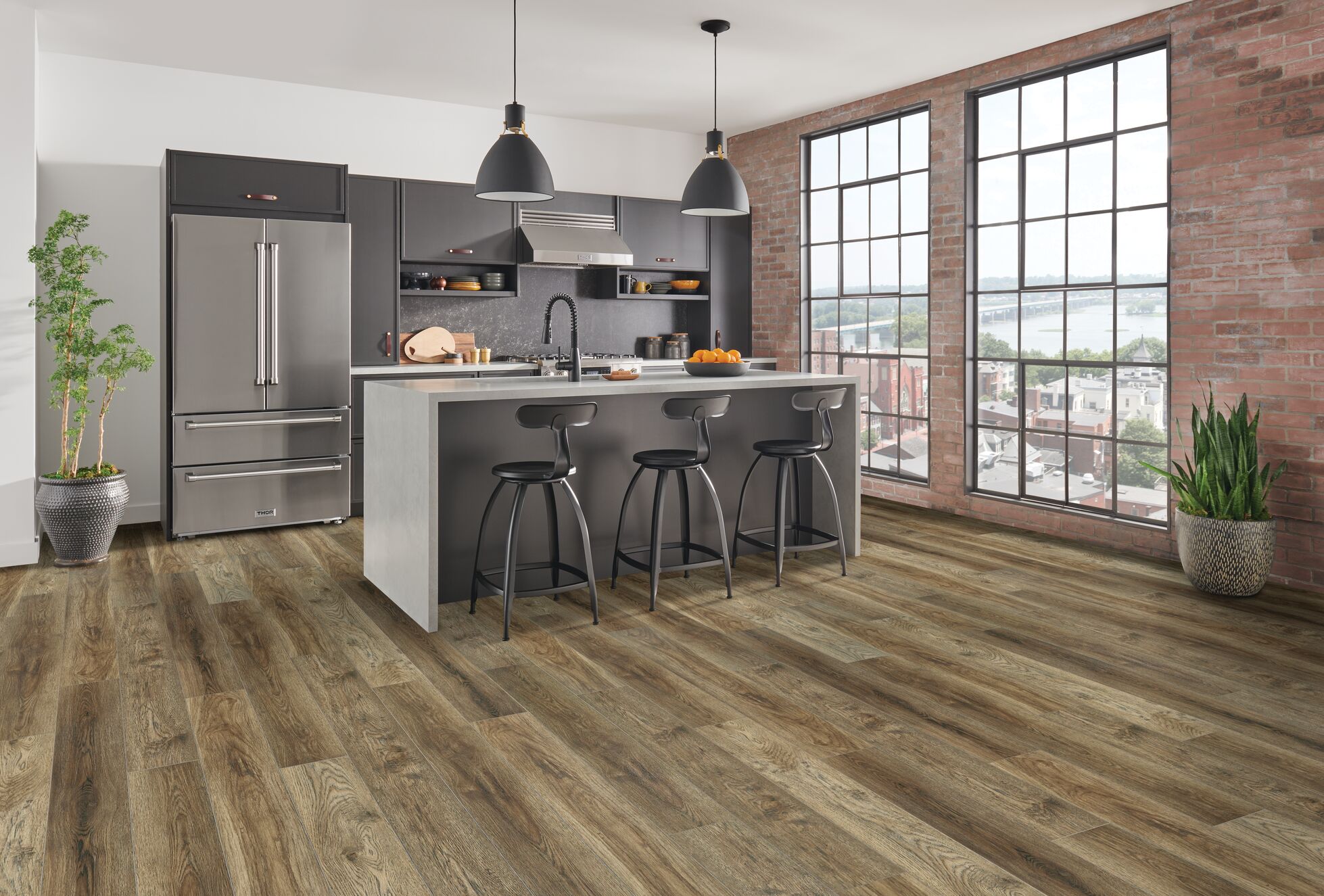 But, not all Rigid Core flooring is made equal.
WPC (wood polymer composite) was the first Rigid Core product introduced to solve the shortcomings of hardwood. WPC's thicker and aerated core provides more comfort underfoot. But, because of the additional air it is prone to more dents than other types of rigid core.
SPC (solid polymer composite) has taken Rigid Core flooring up a notch, including all the benefits of WPC flooring, but unmatched in durability. Although both flooring types are equally resistant to scratches and stains, the thinner and denser core of SPC makes it superior to WPC in dent and damage resistance from impact or heavy weight. The downside of SPC's thinner core? It's less forgiving to subfloor imperfections and may telegraph easier.
But, why choose between comfort and durability?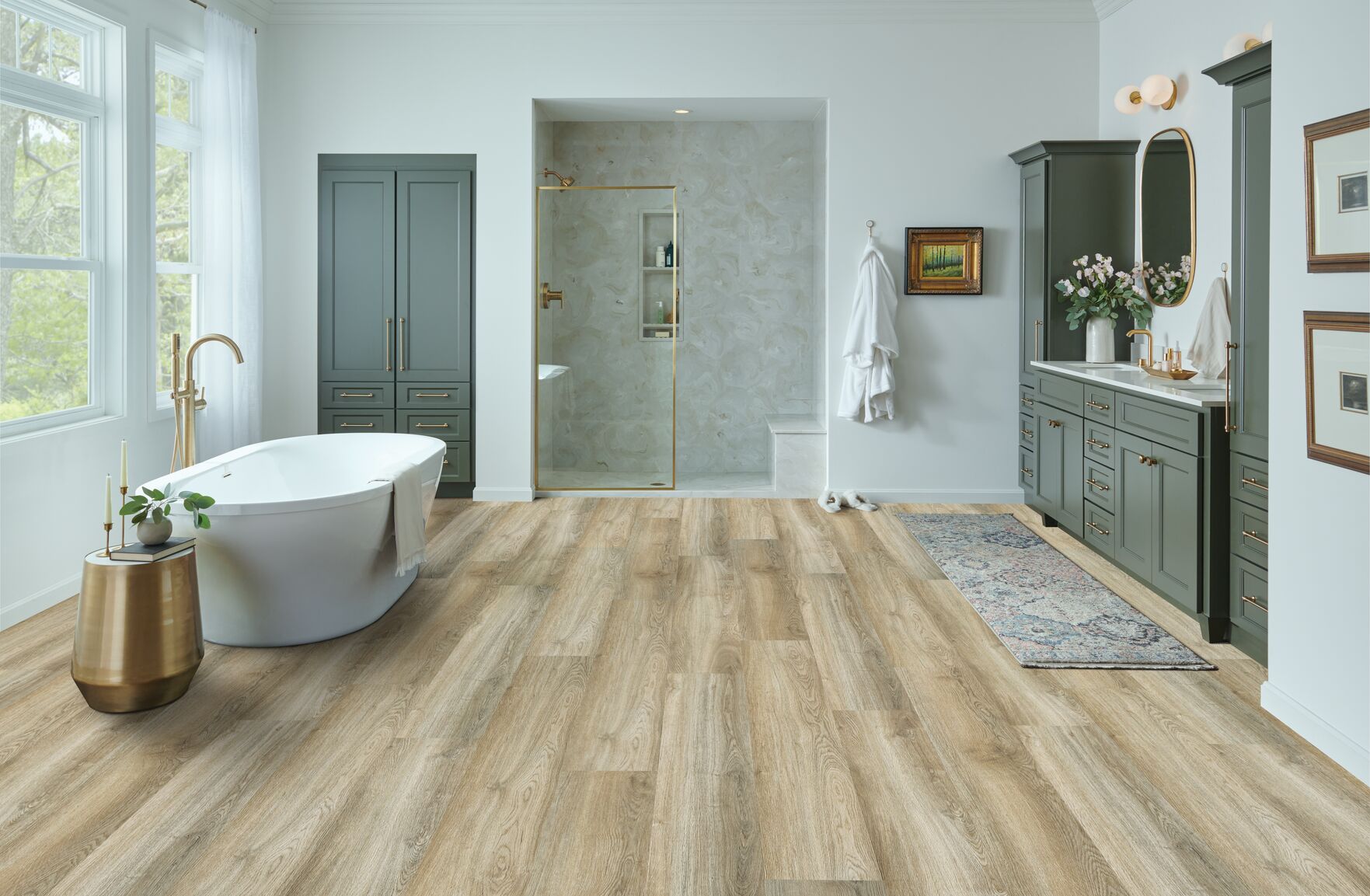 Ready to Explore?