How to Choose the Best Plank Floor
Essential Q&A for every floor shopper
Choosing a floor may seem a bit daunting, especially if you've never done it before. Whether you're a newbie or a pro, understanding more will prepare you to choose the very best floor for your lifestyle, space, and budget.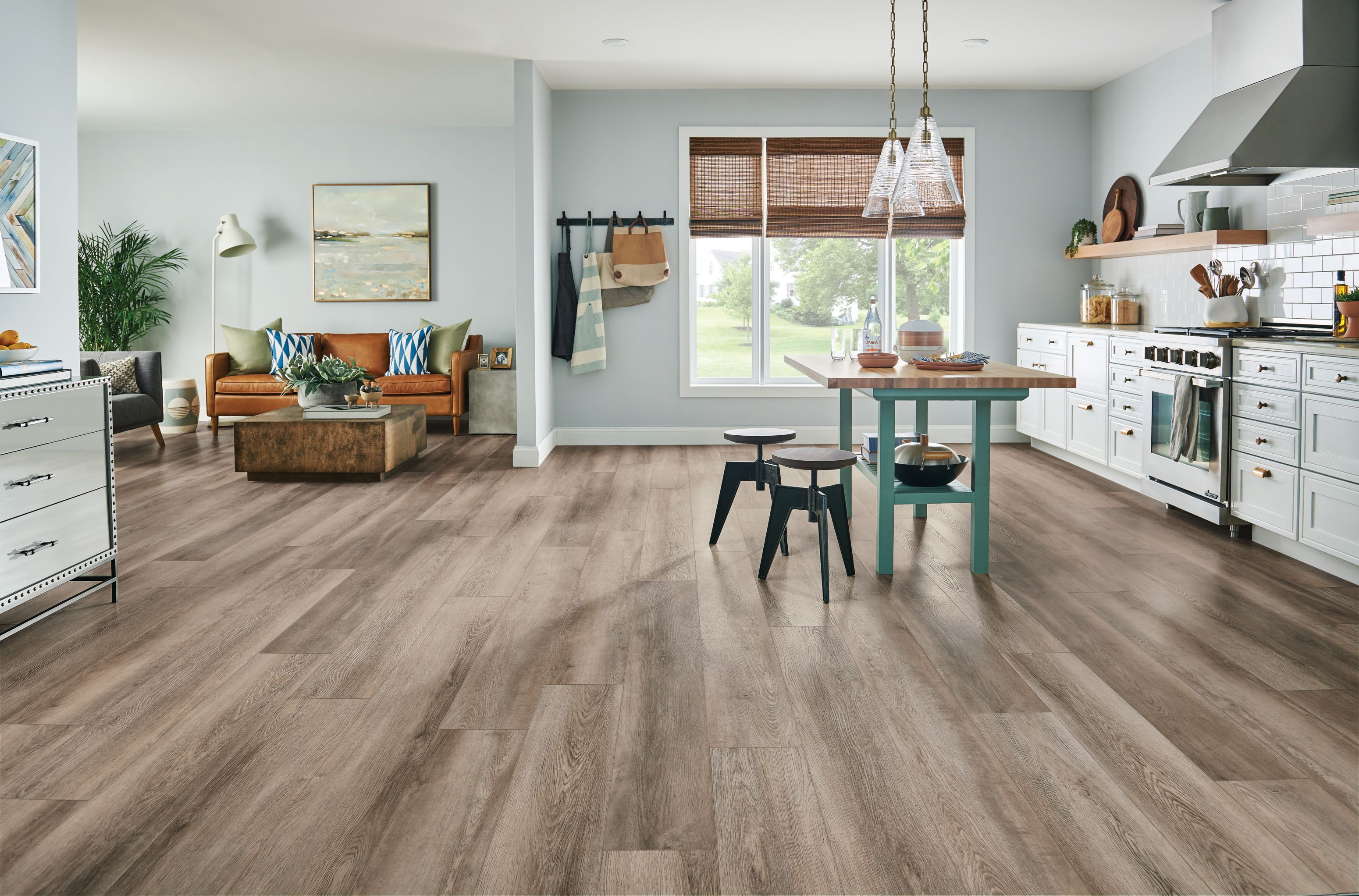 What's the difference between solid hardwood, engineered hardwood, and rigid core flooring?
As the name suggests, solid hardwood is a single, solid piece of wood. Its natural simplicity has made it a popular flooring choice for generations, but that same simplicity makes it less than ideal for modern homes. Wood is a naturally porous material, meaning it is soft, extremely prone to denting, and absorbs water like a sponge. All of these attributes are ideal for helping trees grow, but they don't translate well to modern flooring. Floors today need to withstand heavy traffic, drops, scratches, and most importantly, spills.
Engineered wood flooring was created to lower the cost of wood flooring and attempt to fix some of solid wood's shortcomings. It's constructed from inexpensive plywood or particle board and topped with a thin veneer of hardwood. This construction helps with installation flexibility and slightly improves indent performance, but it adds a new set of problems as well. Because the "real" wood part of the floor is just a thin veneer, damage from scratches can be irreparable. Engineered wood floors are still made from porous wood, meaning they can't be subjected to water.
Rigid Core flooring is a category of resilient flooring, and it has been designed from the ground up with modern homes in mind. It's 100% waterproof, easy to install, and provides extreme scratch and indent resistance when compared to solid or engineered wood flooring.
In addition to the durability benefits of rigid core, it also offers a wide range of design options because it isn't limited to traditional wood species. Its hybrid visuals, exotic species, colors, and textures go above and beyond anything traditional wood flooring can offer – whether it's a painted wood look or a stone visual you crave – you'll find much more design variety with rigid core than you would in traditional wood flooring.