Living Room Flooring Guide
Whether you call it a living room or a family room, its purpose is clear: this is a space for relaxing, putting up your feet, and spending time with family and friends. It gets a lot of love, so not only should this room reflect your unique style, it should be a place of welcome and warmth that will keep looking beautiful after years and years of use.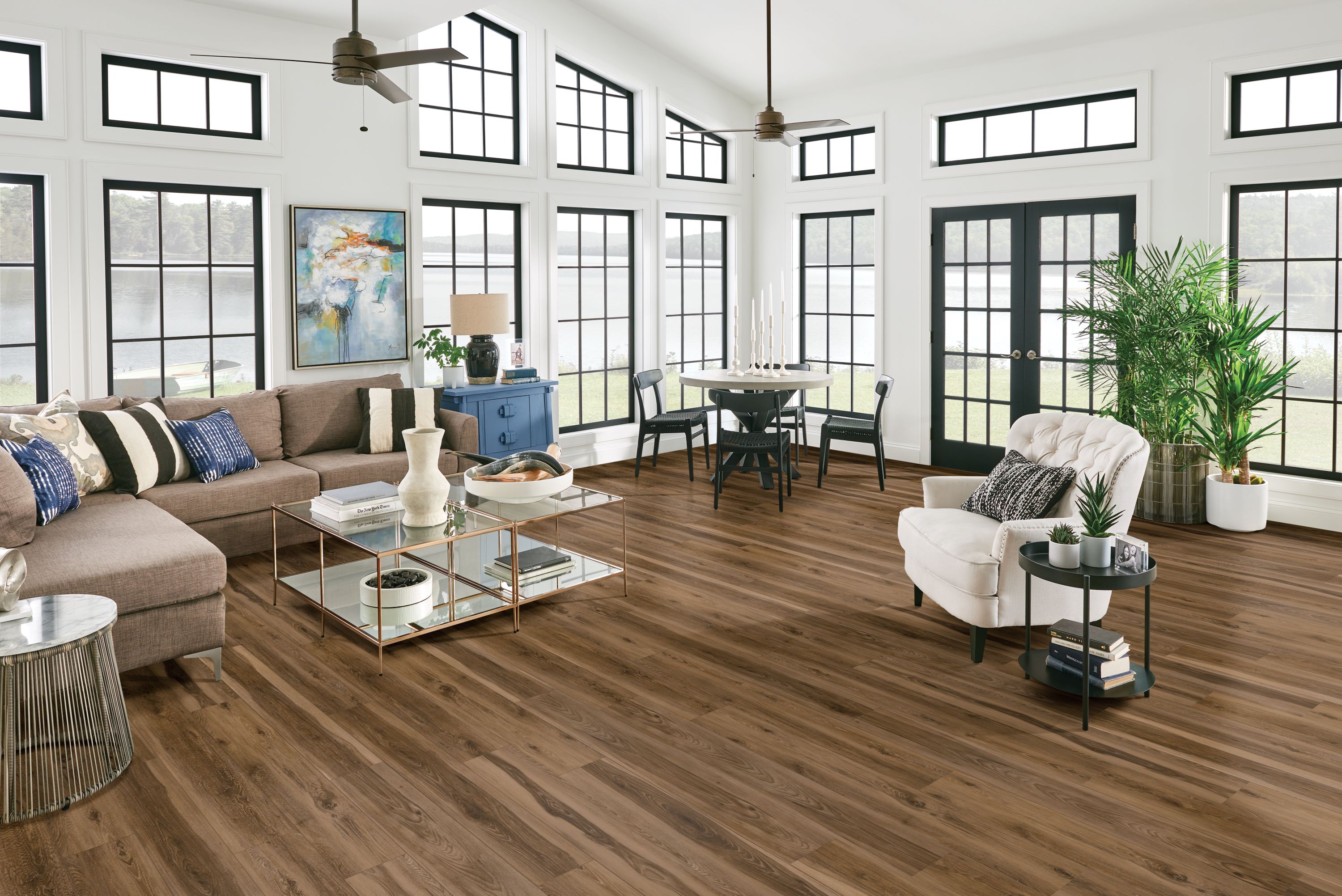 What kind of flooring is best for family rooms and living rooms?
Your home's overall style, the location of your living room, and whether or not you are doing the install yourself will have a lot of influence as you explore living room and family room flooring ideas.
Even if your decor changes over time, wood visuals stay in style and always conveys a sense of warmth. While all of our collections offer a wide array of wood visuals to pick from, Rigid Core flooring in particular really stands out above traditional hardwood. It is easier to install, provides better scratch, stain, and dent protection, and is 100% waterproof*.
Living / Family Room Inspiration Gallery
* When exposed to water, planks will not swell, buckle or lose integrity.