Design Ideas for Travertine-Look Tile
Get the luxurious look of hand-carved travertine tiles in an easy-care floor designed for busy lifestyles.
If you're thinking about adding travertine-look tile to your home, we have vinyl sheet and engineered tile options that provide the same distinctive beauty and allure at a fraction of the cost — with many advantages that natural stone simply can't offer.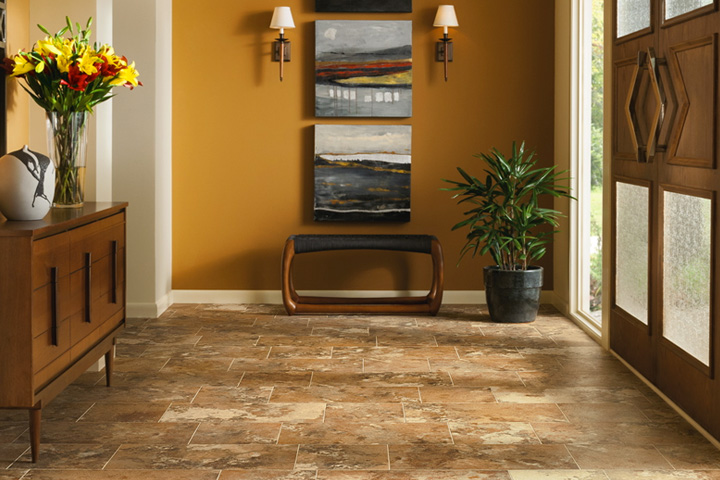 Alterna Collection, Honey Onyx | D7340
Realistically Designed to Look Like Natural Stone
Travertine-look tile authentically captures the look of hand-carved stone. You'll not only see the worn texture, you'll feel it, as if it were shaped by the passage of time. Likewise, the gentle color movements are the same as those found in natural travertine. This surprising realism even extends to the variations among individual tiles, so you can create flooring that truly looks one-of-a-kind, just like real stone.
Travertine Flooring, Made for Real Life
Durable
Beauty aside, vinyl sheet flooring and engineered tile flooring that look like travertine are made for contemporary lifestyles and all the activity that a busy household can stir up. Their durable surfaces can handle dropped plates, juice spills and heavy foot traffic without staining or scratching. And while these floors look incredibly like natural travertine, they feel much warmer and more comfortable underfoot.
Easy to Care For
Keeping your travertine-look tile floor looking great is easy. Just vacuum or sweep to pick up loose dirt and damp mop as necessary. Unlike natural stone, there's no need for sealants or special cleaners.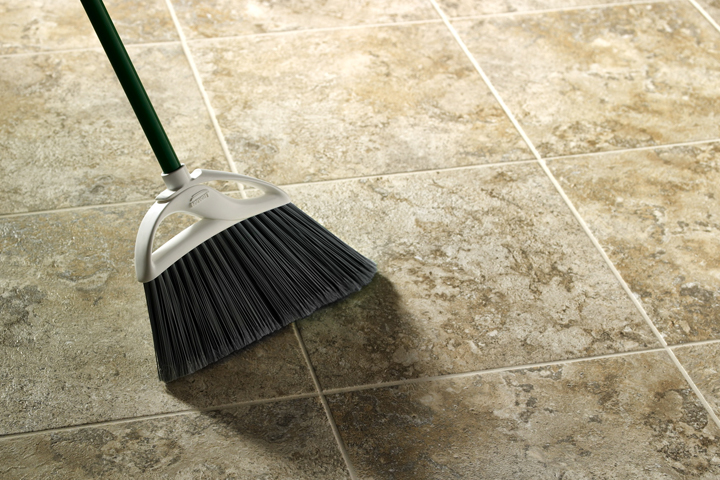 Travertine-Look Tile is Available in Two Key Collections
Duality™ Premium Vinyl Sheet Collection
Our Duality Premium vinyl sheet offers a travertine tile style in a single roll, cut to size. This collection pairs our most durable fiberglass vinyl sheet with Diamond 10®Technology to create our highest performing vinyl sheet flooring. It offers a superior level of stain, scratch and scuff resistance combined with incredible realism, authentic textures and vivid color.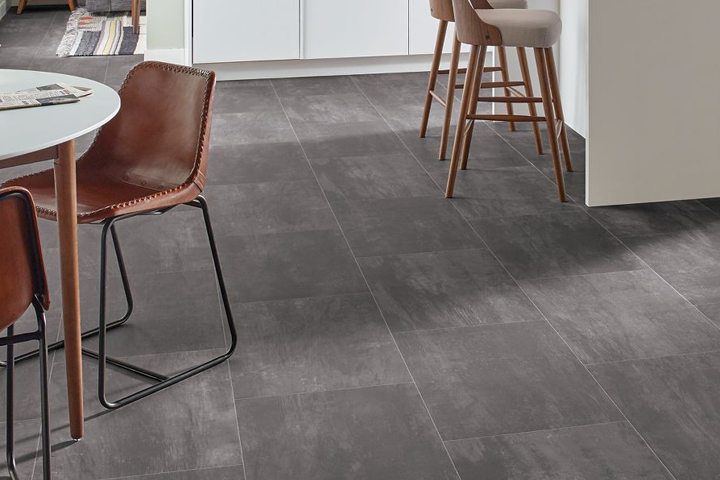 Duality Premium Collection, Eclipse | B6323
Alterna™ Engineered Tile Collection
Alterna engineered tile is the perfect alternative to real travertine flooring. It's warmer to the touch than travertine, for more comfort underfoot. And with a 75% limestone structure, the tiles are strong, yet flexible enough to cover subfloor irregularities that can crack natural stone tile. It's also available in multiple shapes and sizes, so you can create a unique floor pattern that's all your own.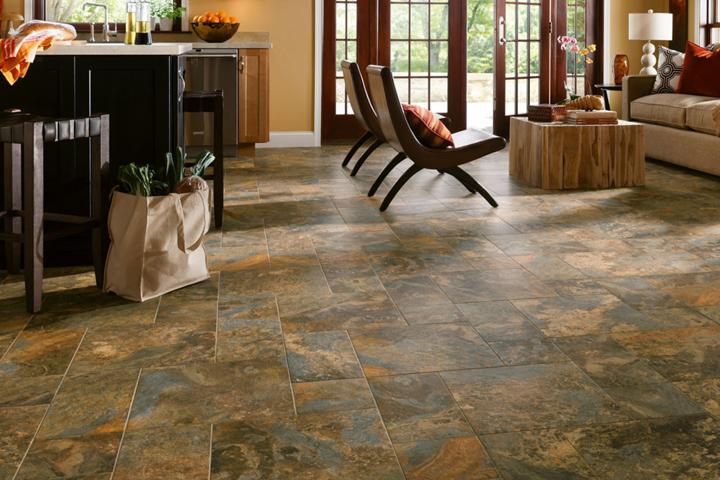 Alterna Collection, Copper Mountain | D4332