The Dirt on Carpeting: Dirt, Dust Mites, and More
If you are deciding between having carpet or resilient flooring installed in your home, there are several key factors to consider. Aesthetics, cost, and product lifespan typically garner the most attention, but there are two more key areas to take into consideration: Cleanliness and health.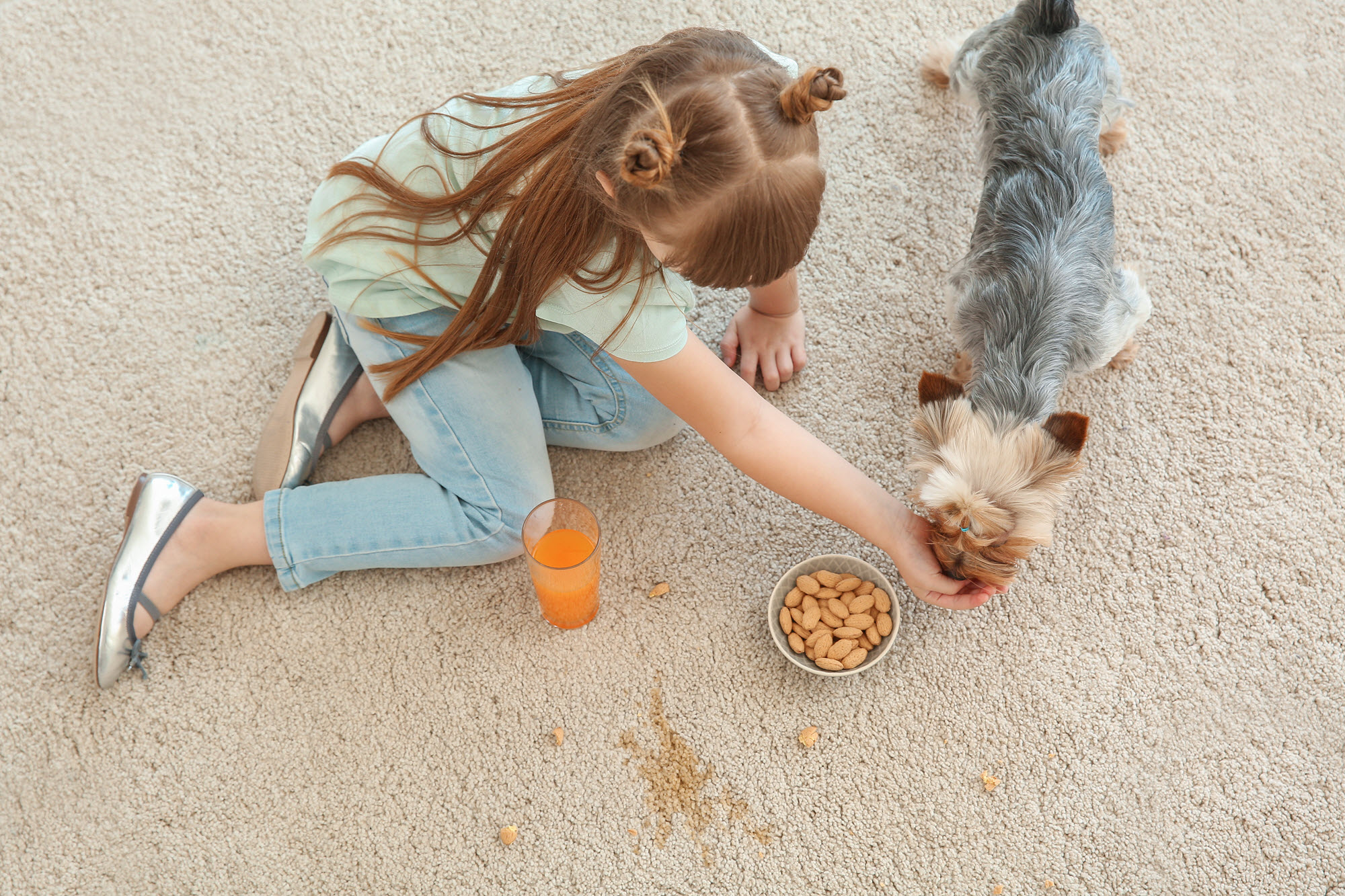 It's no secret that resilient flooring – rigid core, luxury vinyl tile, vinyl sheet, etc. – is easier to clean, but what is more is how much cleaner it gets than carpeting.
According to the American Lung Association, carpets may trap pollutants such as dust mites, pet dander, mold spores, and even cockroach allergens. Whether you are in the midst of renovating or just live in an active household, these trapped pollutants can easily be kicked up, potentially affecting the health of your friends and family.
Below we will outline several reasons to consider eliminating, or at the very least limiting, the amount of carpeting throughout your home.
Carpet is Downright Dirty
If you have kids or pets, it's a foregone conclusion that dirt and grime will get trekked into your home. It's when said dirt finds its way into and below the fibers of your carpeting that it truly becomes a problem, though.
"Rugs are botanical and zoological parks," says Dr. Philip Tierno, a microbiologist and immunologist at NYU's Langone Medical Center. "..probably contains about 200,000 bacteria per square inch, making it 4,000 times dirtier than your toilet seat."
It's estimated that one-square-foot of carpet can hold up to one pound of dirt and, depending on the type and color of the carpeting, it may not be glaringly obvious.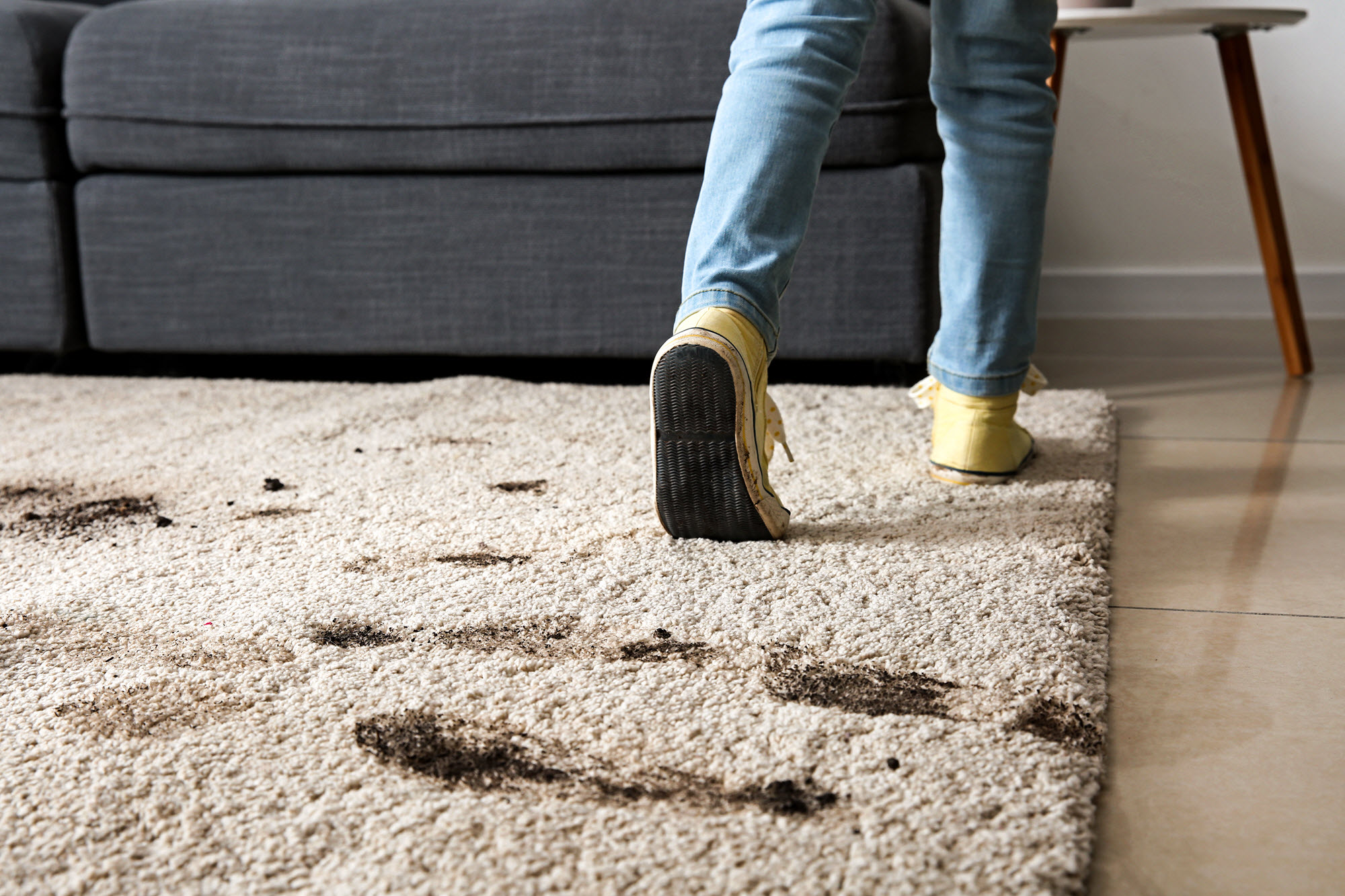 Dust Mites
One particularly gross aspect of carpets are the colonies of microscopic dust mites living within the forest of fibers. According to the Center for Disease Control (CDC), a typical mattress may have from 100,000 to 10 million mites in it – now consider the size of your mattress in comparison to the amount of carpeting throughout your home.
Mites are attracted to carpets because A). they provide them with protection during routine cleanings and B). they are a near-constant source of food. The food source in question? Human dander and skin flakes. Humans shed skin flakes at a rate of approximately 0.20 ounces per week.
And don't even get us started on the fecal pellets dust mites leave behind.
Air Quality
Air quality is another aspect to take into consideration when choosing between carpet and resilient flooring for your home. As we alluded to earlier, carpets act as a sort of repository for dirt, dust, and other allergens, thus making them good candidates to continually push pollutants into the atmosphere via foot traffic and everyday life.
According to a health risk assessment of carpeted floor, the National Institutes of Health found that pollutants may be processed and released into the environment at a later point in time. The assessment also notes the importance of screening carpet for volatile organic compounds (VOCs), as they may present health concerns.
In fact, the American Lung Association states that VOCs found in new carpets may lead to babies coughing and wheezing during their first year of life. To best avoid exposure to harmful VOCs – for carpeting, as well as resilient flooring – we strongly encourage customers to search out FloorScore and GreenGuard certifications.
If you find this information eye-opening, we invite you to browse our extensive collection of resilient flooring solutions. With nearly 400 colors and looks to choose from, we are confident we have exactly what you are looking for.
NOTE: To ensure the lowest VOC possible in a vinyl floor, look for FloorScore and GreenGuard certifications.